To The Rule of the Brothers of the Christian Schools:
126. The Brother Superior General is elected by the General Chapter and he exercises his authority over the whole Institute, in accordance with the norms of Canon Law and Institute legislation.
At the time of his election, he has to have at least ten years of perpetual profession in the Institute. His mandate runs until the following ordinary General Chapter. He can be re-elected.
He and his Council normally reside in the Generalate.
He can be deposed for reasons stated in article eleven of the Bull of Approbation of the Institute.
119. The Brother Superior General makes a report to the General Chapter on the manner in which he and the Council have carried out their mandate. This report includes also the activities of the General Services of the Institute.
120. The ordinary General Chapter elects the Brother Superior General.
It fixes the number of General Councilors, which must not be lower than six. It can also designate the principal functions certain General Councilors would carry out.
It elects first the Vicar General, who is the first among the Councilors. It then proceeds to elect the other members of the Council.
Each and every one must be elected by an absolute majority of the votes validly cast, no matter how many ballots are necessary to obtain this majority.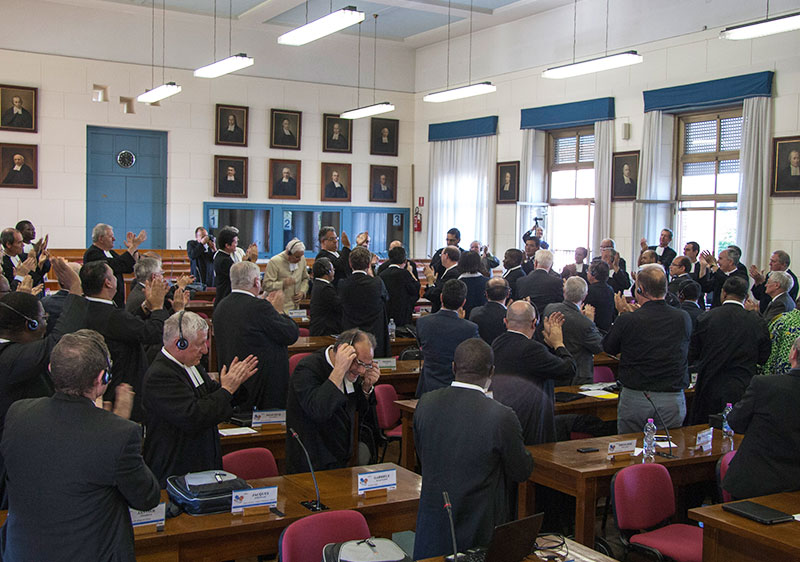 120.1 The election of the Brother Superior General may be preceded by a period of consultation, the practical details of which are specified by the General Chapter itself.
20.2 To prepare for the election of the Brother Vicar and of the other members of the General Council, the newly-elected Superior General gathers whatever information is useful and passes it on to the capitulants.
If he judges it opportune, he can suggest a sounding vote within the Chapter and then propose to the electors the names of the Brothers he considers suitable for the role.
123. Responsibility for the government of the Institute is entrusted by the General Chapter to the Brother Superior General. He is assisted by a permanent council known as the General Council.