To The Rule of the Brothers of the Christian Schools:
114.1 About two years before an ordinary General Chapter is to be held, the Brother Superior General announces an approximate date for its opening. At the same time, he informs the Institute of the measures being taken to ensure its preparation.
For this purpose, the Brother Superior General and his Council appoint a Preparatory Commission to study and organize the preparation of the Chapter.
This Commission collects all the information considered appropriate from the Brothers and
from the various administrative units of the Institute, as well as from study groups or specially appointed commissions.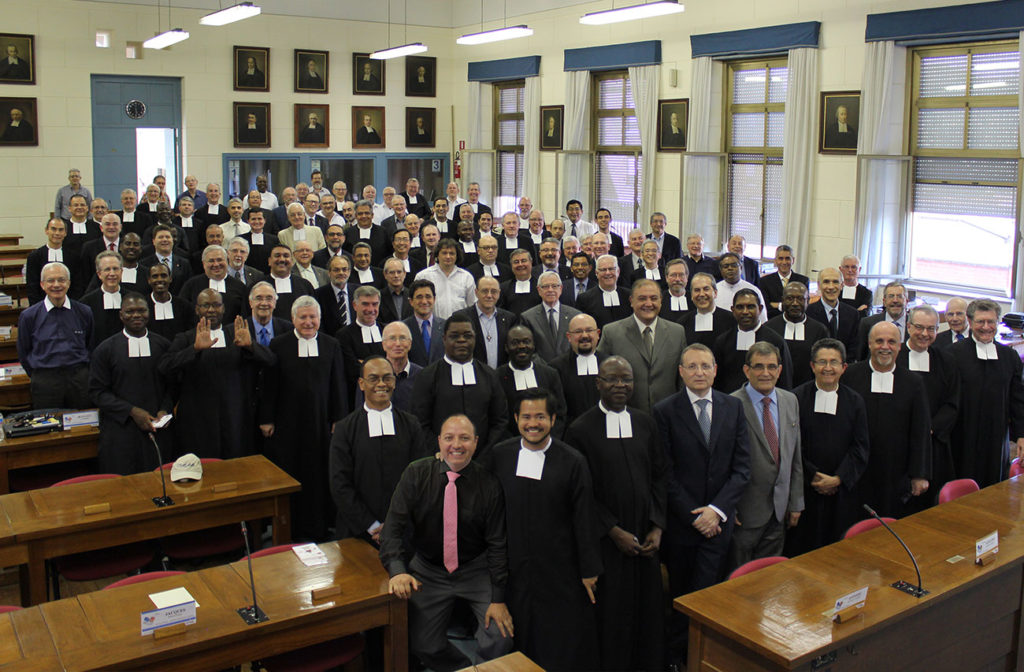 The Preparatory Commission of #FSC46GC is
composed of the Brothers: